Housed in Birdwood, South Australia, is the Australian
National Motor Museum
which has the largest collection of vintage vehicles in the Southern Hemisphere. Each September they hold the "
Bay to Birdwood
" Classic in which owners of vintage and veteran vehicles can participate. It's a great event and a fun day, so I thought it would fit nicely into Mondays's photo memes - "Monday Mellow Yellows" and "Blue Monday".
I found two grand mellow yellow cars - one old and bright and the other a little younger and much paler - but this week, both
mellow
yellow -
Monday Mellow Yellows
I'm sure the car buffs among you will recognise the makes.
And for "
Blue Monday
", three beauties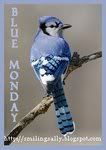 Toys for Boys
My grand daughters' favourite
My favourite
Liz Needle - for more yellow and blue, click on the links in the post.